Hello!
This is my second thread in this forum. :o
xx
Version 0.0.3 (Alpha 3)
xx
xx
Next Update: 0.0.4 (Alpha 4)
Minor fixes ignored xx
I created this guide in order to help newbies start their lives in the InfoSec area.
Your ideas make this thread better. Don't forget to post them.
No time? A simple thanks to push this thread up is also of help!
Main Goal of this topic is giving the Best page to everyone on this forum or anywhere on the net who wants to start learning!
Remember... "Learning is Living."
TL;DR? Your problem dude!
Now, lets begin:
xx Introduction xx
So you think you can dance? This is a really hard way to go. You can do it much easier, but the easier it becomes the less you will be learning.
I personally believe that If you really want to learn something you should always take the hardest path to your goal.
Again, to make this thread better, I need your help. Please post your ideas and reviews on this guide so I can make it better.
xx Types of Hackers xx
We have three kinds of hackers out there in the world: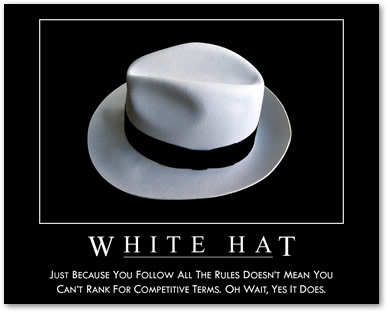 White Hat - The good guys... I mean they call them the good guys... sometimes they are the bad guys... They are the ones who protect the services/websites from getting hacked.
Gray Hat - White hat during the day... Black hat during the night... I mean this is the best way to describe them... They are not good and not bad.
Black Hat - Wow, these are the bad guys. They make millions in a week but with a risk of not getting the time to use that money! Well, they hack systems, bank accounts and many other things which are fun for them or $$ is involved in them
.
There are more groups, they will be added in the first beta.
==
Well you might think that Black Hat hackers are the most awesome groups out there... Tell you what... YEAH... but wait... NO!!!! Yes, it is fun... You make millions... But, But... You will think again when I introduce you to Bubba (A character from a book I was reading a few months ago.). Let's say it's not good for now. He will be added in the beta.
But there is one thing that all of the hackers share... and that's "Terminals with black background and green text!"
Anyways, I will be helping you to become a h4x02!
xx LEVEL ONE: BECOME A PROGRAMMER xx
The first thing you should know when you want to become a hacker is a programming language. You might think ow yeah I know I know, I should learn PYTHON! I will smile and say No. Well Python is an awesome language to learn. Very easy. That's exactly why I am saying No to It. If you learn python now you can never become a 1337 h4x02. Why? To be a 1337 h4x02 you need to have complete knowledge on how Computers function and have complete knowledge on a certain OS (Linux, BSD etc.) it is only possible if you know the Ninja Language: Assembly . Python is a high-level programming language but Assembly is a low-level programming language. Wait what? low-level? Okay, take a look at this picture:
Read these quotes:
A programming language such as C, FORTRAN, or Pascal that enables a programmer to write programs that are more or less independent of a particular type of computer. Such languages are considered high-level because they are closer to human languages and further from machine languages. In contrast, assembly languages are considered low-level because they are very close to machine languages.

The main advantage of high-level languages over low-level languages is that they are easier to read, write, and maintain. Ultimately, programs written in a high-level language must be translated into machine language by a compiler or interpreter.

The first high-level programming languages were designed in the 1950s. Now there are dozens of different languages, including Ada, Algol, BASIC, COBOL, C, C++, FORTRAN, LISP, Pascal, and Prolog.

And:
A programming language that is once removed from a computer's machine language. Machine languages consist entirely of numbers and are almost impossible for humans to read and write. Assembly languages have the same structure and set of commands as machine languages, but they enable a programmer to use names instead of numbers.

Each type of CPU has its own machine language and assembly language, so an assembly language program written for one type of CPU won't run on another. In the early days of programming, all programs were written in assembly language. Now, most programs are written in a high-level language such as FORTRAN or C. Programmers still use assembly language when speed is essential or when they need to perform an operation that isn't possible in a high-level language.

Okay... Now I hope you understand why I am telling you to learn it. No? Okay,
Assembly is a low-level language and it is very similar to the language that the computer is able to understand. If you get the ability to write in it, Any high-level programming language is a piece of cake for you.
xx LEVEL TWO: LEARN LINUX xx
The Second Thing to learn is Linux. Linux is an Operating System like MS Windows but it is totally Open-Source which means you have access to the code of the OS and you can Edit it and create your own version.
Where can I learn to do that?!!
This will get you started:
http://lifehacker.com/5778882/getting-s ... lete-guide
But why Linux?
Look... You might think that Windows is great why should I move on to Linux?
Windows is great. But the main problem of Windows is that it's source is not available to us to edit it and hack it. Let's put it this way, Think that you're a 3-year-old kid. You are inside a small cage probably your own size. This cage gets smaller and smaller for you but there is no way out. You can't even break the cage and come out of it. Wait... you can... If you move on to Linux it is possible! In Linux you're a 3-year-old kid in space! No limits!
I recommend every newbie to use Ubuntu.
Books? <Will be added in 0.0.3c (I have to check my library)>
Now It's time to get wild!!
xx LEVEL THREE : DO IT THE HACKER'S WAY xx
BECOME A HACKER!!
Yeah! that's it! Wait... No. I'm jokin... keep on reading:
Now there are two things you should read now:
http://www.catb.org/esr/faqs/hacker-howto.html
http://securityreliks.securegossip.com/ ... eginnings/
Now...
You need to setup a small lab in your Computer.
Download VirtualBox.
Download These OSes and install them using VirtualBox:
Ubuntu 1x.xx (Latest version)
Ubuntu 10.10
CentOS
Windows XP
Windows 7
Set up your small lab using VirtualBox and the OSes mentioned above. Wait? You don't know how? Google them for god's sake!
And take a look at this:
http://blog.rootcon.org/2012/02/10-pent ... s-you.html
This list shows 10 of the Best Penetration Testing Linux Distributions you might want to use to hack. These Distros are geared with the best tools to help you hack.
Which one is the best? I think BackBox 2.05 Reason? Faster, No unnecessary tools.
But keep in mind that most of the people use BackTrack. Why? Ask them.
Okay, now you should get your hands on some free tutorial mats out there.
First thing to do is to hack your own Wireless Router. Google it. There are many videos availabe on Youtube.
After that learn Metasploit. You can use SecurityTube.net megaprimers to do so or search Metasploit Unleashed in google.
As Skyler said: "There is none. Thats okay. You need to learn to revel in the successes! Become a sponge and just absorb everything. When you read something you don't understand, dont fret. Just remember it, let it serve as a placeholder, and learn about it when you can."
LEARN, LEARN, LEARN.
And Remember... GOOGLE IS YOUR FRIEND (At least for now!).
Well, this thing will get updated only if I see that it's useful to you. No feedback or anything from you, This thing will be deserted forever.
Changelog:
0.0.3 - Major Update 1
0.0.2c - Upcoming Updates Added , It took me around a day removed!
0.0.2c - Colors Fix , Grey Hat image resized , Thanks Part added
0.0.2b - Fixed some typing issues and many other things
0.0.2a - Added Introduction! OOYEAH!
0.0.2 - Post has a new structure.
0.0.1a - Introducing Colors! A new fun way of learning!
Thanks to:
shadowzero - Great Ideas for new versions
I hope you like this.
Please comment and tell me what you think.
Last edited by
psyk0de
on Wed Aug 08, 2012 6:07 pm, edited 1 time in total.