This is a
blog post
. To read the original post, please
click here »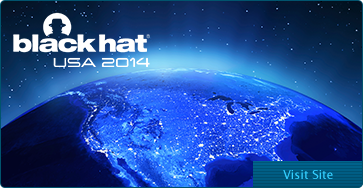 Win Black Hat USA 2014 Briefings Ticket = $2200
Each year, EH-Net partners with Black Hat Events as a media sponsor. As part of that package we obtain an extra ticket to the Briefings portion of
Black Hat USA 2014
with the specific intent on giving it to one of our top contributors. This year is no different on our end, although the Vegas side of things will be quite different this year. Although BH has called Caesars Palace it's home for over a decade, the 2014 event has moved to the Mandalay Bay. But what hasn't changed is the fact that this is the place to be for hackers. With the combination of Black Hat (Aug 2 - 7) and
DEF CON
(Aug 7 - 10) leading the way, and other smaller events in the Vegas area also running at the same time, this is the one week of the year like no other. For more information, please visit the
Black Hat USA 2014 listing
on the
EH-Net Global Calendar of Events
.
So whether you had no plans on going at all this year or already have plans to be in Vegas for that week anyway, here's your chance to to join what is known as "the show that sets the benchmark for all other security conferences." As Black Hat returns for its 17th year, you too can join the brightest in the world for six days of learning, networking, and skill building. Join them for four intense days of Trainings and two jam-packed days of Briefings. How do you do that? Simply participate. For the rest of June and the start of July, contribute to the EH-Net Community Forums, spread the word of EH-Net on your blogs, RT our tweets, join our LinkedIn Group... in other words GET INVOLVED!
The winner will receive a Free Ticket to Black Hat USA 2014 Briefings Aug 6 - 7 worth $2200.
Even casual readers of EH-Net can still benefit as we have also secured a
$100 discount by using coupon code TDCCbr100off
. So get at it, and we'll be watching. The winner will be announced on or near Monday July 7, 2014. Good luck.
CISSP, MCSE, CSTA, Security+ SME